National feature

Why SELF-APPLY?
OECKO is established in 1981. It is On and Offline study abroad counseling center. We have more than 20,000 students who went abroad to study through OECKO, and these students are working in variety of fields. We made partnerships with all excellent universities in order to raise global students. Students can self apply to schools in USA, Canada, England, Australia, New Zealand, Japan, Germany, Spain, France and etc by him or herself without any cost. However, high schools', or universities' required essay or personal statements help from us is charged. Language study entrance admissions can be obtained in 3~14 days.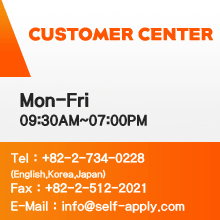 Introduction
The Philippines (The Republic of the Philippines) is a sovereign country in Southeast Asia in the western Pacific Ocean. Its location on the Pacific Ring of Fire and its tropical climate make the Philippines prone to earthquakes and typhoons but have also endowed the country with natural resources and made it one of the richest areas of biodiversity in the world. An archipelago comprising 7,107 islands, the Philippines is categorized broadly into three main geographical divisions: Luzon, Visayas, and Mindanao. Its capital city is Manila. With an estimated population of about 94 million people, the Philippines is the world's 12th most populous country Multiple ethnicities and cultures are found throughout the islands. In prehistoric times, Negritos were some of the archipelago's earliest inhabitants. They were followed by successive waves of Austronesian peoples who brought with them influences from Malay, Hindu, and Islamic societies. Trade introduced Chinese cultural influences which remain to this day.

History
The arrival of Ferdinand Magellan in 1521 marked the beginning of an era of Spanish interest and eventual colonization. In 1543, Spanish explorer Ruy López de Villalobos named the archipelago Las Islas Filipinas in honor of Philip II of Spain. Miguel López de Legazpi arrived in the Philippines in 1565 and consolidated Spanish rule in the islands, which remained a colony of Spain for more than 300 years. The Philippines has been part of several empires: the Spanish Empire during the age of Imperialism, the United States after the Spanish-American War of 1898, and the Japanese Empire during World War II, until the official Philippine independence in 1945.

Flag
The national flag of the Philippines is a horizontal flag bicolor with equal bands of royal blue and scarlet red, and with a white equilateral triangle at the hoist; in the center of the triangle is a golden yellow sun with eight primary rays, which represent the country's first group of provinces that started the 1896 Philippine Revolution against Spain; and at each vertex of the triangle is a five-pointed golden yellow star, each of which, represent the country's 3 main islands, Luzon, Visayas and Mindanao. This flag can indicate a state of war if it is displayed with the red side on top.

Cuisine
Philippine cuisine has evolved over several centuries from its Malayo-Polynesian origins to become a mixed cuisine with many Hispanic, Chinese, American, and other Asian influences that have been adapted to local ingredients and the Filipino palate to create distinctively Filipino dishes. Dishes range from the very simple, like a meal of fried salted fish and rice, to the elaborate, such as the paellas and cocidos created for fiestas. Popular dishes include lechón, adobo, sinigang, kare-kare, tapa, crispy pata, pancit, lumpia, and halo-halo. Some common local ingredients used in cooking are calamondins, coconuts, saba (a kind of short wide plantain), mangoes, milkfish, and fish sauce. Filipino taste buds tend to favor robust flavors but the cuisine is not as spicy as those of its neighbors.

Climate
The Philippines has a tropical maritime climate and is usually hot and humid. There are three seasons: the hot dry season or summer from March to May, the rainy season from June to November, the cool dry season from December to February. Sitting astride the typhoon belt, most of the islands experience annual torrential rains and thunderstorms from July to October, with around nineteen typhoons entering the Philippine area of responsibility in a typical year and eight or nine making landfall.

Currency and Tip
Philippines' unit of currency is the Philippine peso (₱ or PHP). It divides in 100 centavos (c). 1 peso worth 100 centavos. Coins are available as 1, 5, 10, 25, 50 centavos, 1, 2 Peso. Banknotes are available as 2, 5, 10, 50, 100, 500, 1000 peso. Hotels often accept U.S dollars. For tip, 10% of total amount is recommended. Some shops are already included with 10% of tip in total amounts.

Voltage
Electricity in Philippines is 220 Volts, If you travel to Philippines with a device that does not accept 220 Volts at 60 Hertz, you will need a voltage converter. Outlets in Philippines generally accept 2 types of plug; flat blade, and two round pins. If your appliances plug has a different shape, you may need a plug adapter.

Telephone
Public phones are hard to find in Philippines. If you're in an emergency situation, please find any closest local police station. Domestic calling doesn't have a good signal and it takes a long time to connect. If you wish to make an international call, you can use hotel telephone or Philippine Long Distance Telephone Company (PLDT). Public phone types can be different depends on the area and accepts card or coins. You could make a call via telephone operator or a direct call. If you're making a direct call, press 00+country code+ rest of the number without 0 on the first 0 of phone number.

Office Hours
Most of shops are running from 8am-5pm, 8am-12pm on the weekends. Bank office hour is Mon-Fri 9am-3pm. You need to bring your passport to use a bank. Post office working hour is Mon-Fri 9am-5pm. Lunch hour is 12pm-1pm.

Emergency
Tourist can be a target of many crimes. Please be careful in crowded areas from pickpocket and do not show your ID to any random people. Some people rob tourists' money as impersonating as police officer and immigrant officer.. ① Emergency No. : 501-650 or 501-728 ② Police &Fire: 757 or 116

Transportation
Typical transportations in Manila are bus, taxi, light rail transit. There's a bus name called jeepney and tricycle which are cheaper price. Ferries are also available at ports.

Manila
Manila is the capital of the Philippines and the most densely populated city in the world. The city is divided into six legislative districts and consists of sixteen geographical districts: Binondo, Ermita, Intramuros, Malate, Paco, Pandacan, Port Area, Quiapo, Sampaloc, San Andres, San Miguel, San Nicolas, Santa Ana, Santa Cruz, Santa Mesa and Tondo. Within their precincts can be found areas of bustling commerce and some of the most historically and culturally significant iconic landmarks in the country as well as the seat of the executive and judicial branches of the government. It is home to many scientific and educational institutions, as well as numerous sport facilities. These make the city a major political, commercial, cosmopolitan, cultural, educational, religious, and transportation center of the Philippines.

Quezon
Quezon is a province of the Philippines and located on southeast of Metro Manila. La Salle University, PCU, UTS are located in this area. A major tourism draw to the province is Mt. Banahaw. The mountain is surrounded by spiritual mysticism with many cults and religious organizations staying on the mountain. Numerous pilgrims visit the mountain especially during Holy Week.

Cebu
Cebu is a province of Philippines, consisting of Cebu Island and 167 surrounding islands. It is located to the east of Negros, to the west of Leyte and Bohol islands. Cebu is one of the most developed provinces in the Philippines, with Cebu City as the main center of commerce, trade, education and industry in the Visayas.

Baguio
Baguio is a highly urbanized city located in northern Luzon island in the Philippines. The city has become the center of business and commerce as well as the center of education in the entire Northern Luzon thereby becoming the seat of government of the Cordillera Administrative Region (C.A.R.). Tourism is one of Baguio's main industries due to its weather and history. During the year-end holidays some people from the lowlands prefer spending their vacation in Baguio, to experience cold temperatures they rarely have in their home provinces. Also, during summer, especially during Holy Week, tourists from all over the country flock to the city. During this time, the total number of people in the city doubles.

Iloilo
Iloilo is a province of the Philippines located in the Western Visayas region. Iloilo occupies the southeast portion of Panay Island and is bordered by Antique Province to the west and Capiz Province and the Jintotolo Channel to the north. Just off Iloilo's southeast coast is Guimaras Province, once part of Iloilo Province but now a province in its own right. Across the Panay Gulf and Guimaras Strait is Negros Occidental. Iloilo's capital is Iloilo City though the city itself is independent and not governed by the provincial government of Iloilo.

Subic
Subic is a bay forming part of Luzon Sea on the west coast of the island of Luzon in Zambales, Philippines, about 100 kilometers northwest of Manila Bay. Its shores were formerly the site of a major United States Navy facility named U.S. Naval Base Subic Bay; it is now the location of an industrial and commercial area known as the Subic Bay Freeport Zone under the Subic Bay Metropolitan Authority.

Bacolod
Bacolod is a highly urbanized midsize Philippine city. It is the capital of the Negros Occidental province. It is notable for its world famous Mass Kara Festival held during the 3rd week of October. Known for being a relatively friendly city, it bears the nicknames "City of Smiles" and "Football City of the Philippines". Bacolod is also known with business process outsourcing hub, language centers, and agriculture.

Davao
Davao is the largest city in the island of Mindanao in the Philippines. Its international airport and seaports are among the busiest cargo hubs in the Philippines. Davao City has emerged as the financial-capital, investment and tourism hub for the entire southern Philippines.