National feature

Why SELF-APPLY?
OECKO is established in 1981. It is On and Offline study abroad counseling center. We have more than 20,000 students who went abroad to study through OECKO, and these students are working in variety of fields. We made partnerships with all excellent universities in order to raise global students. Students can self apply to schools in USA, Canada, England, Australia, New Zealand, Japan, Germany, Spain, France and etc by him or herself without any cost. However, high schools', or universities' required essay or personal statements help from us is charged. Language study entrance admissions can be obtained in 3~14 days.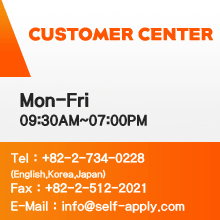 Introduction
India is a country in South Asia and it's the 7th largest country by area, the 2nd most populous country, and the most populous democracy in the world. India is surrounded by the Indian Ocean on the south, the Arabian Sea on the south-west, and the Bay of Bengal on the south-east, it shares land borders with Pakistan to the west; China, Nepal, and Bhutan to the north-east; and Burma and Bangladesh to the east. In the Indian Ocean, India is in the locality of Sri Lanka and the Maldives; in addition, India's Andaman and Nicobar Islands share a maritime border with Thailand and Indonesia.

Geography
The original Indian plate survives as peninsular India, which is the oldest and geologically most stable part of India; it extends as far north as the Satpura and Vindhya ranges in central India. The subcontinent's subsequent collision with, and subduction under, the Eurasian Plate bore aloft the planet's highest mountains, the Himalayas. Major Himalayan-origin rivers that substantially flow through India include the Ganges and the Brahmaputra, both of which drain into the Bay of Bengal.

Administrative District
India has 28 states, 7 union territories, and one capital. The capital of India is New Delhi.

Politics
A parliamentary republic with a multi-party system, it has six recognized national parties, including the Indian National Congress and the Bharatiya Janata Party (BJP), and more than 40 regional parties. India is a federation with a parliamentary system governed under the Constitution of India, which serves as the country's supreme legal document. India is a federation composed of 28 states and 7 union territories. All states, as well as the union territories of Pondicherry and the National Capital Territory of Delhi, have elected legislatures and governments, both patterned on the Westminster model.

People
People who are living India are called Indian. Also, there are other groups of people living in India such as Bengal, Tamil, Arabian, English, Persian, and so on.

Language
India has no national language but Hindi and English are the 2 main languages to use. Hindi is the official language of the government.

Religion
4 of the world's major religions (Hinduism, Buddhism, Jainism, and Sikhism) originated from India. Hinduism is the largest religion in India and some people are following by Islam, Christianity, Sikhism, Buddhism, and Jainism which are not following the Caste society.

Economy
Indian economy is the tenth-largest economy by market exchange rates. India is one of the world's fastest-growing economies. However, the country ranks 140th in the world in nominal GDP per capita and 129th in GDP per capita at PPP. India's recent economic model is largely capitalist. The 487.6-million worker Indian labor force is the world's second-largest. Major agricultural products include rice, wheat, oilseed, cotton, jute, tea, sugarcane, and potatoes. Major industries include textiles, telecommunications, chemicals, food processing, steel, transport equipment, cement, mining, petroleum, machinery, and software. Major exports include petroleum products, textile goods, jewelry, software, engineering goods, chemicals, and leather manufactures.

Transportation
India's railroad system is well-developed. Asia's the oldest, and the most complicated railroad systems are located in India, Pakistan, and Bangladesh and these are made while they were British territories. Water borne traffic is also able to use in the Ganges, the Indus, harbor in Calcutta. Bombay. For air traffic, Air India (AIL) for international flights, and Indian Airlines (IAL) for domestic flights are well organized.

Culture
Indian cultural history spans more than 4,500 years. During the Vedic period, the foundations of Hindu philosophy, mythology, and literature were laid, and many beliefs and practices which still exist today, such as, yoga. Much of Indian architecture, including the Taj Mahal, other works of Mughal architecture, and South Indian architecture, blends ancient local traditions with imported styles. Indian music ranges over various traditions and regional styles. Classical music encompasses two genres and their various folk offshoots: the northern Hindustani and southern Carnatic schools. Regionalized popular forms include filmy and folk music; the syncretic tradition of the bauls is a well-known form of the latter. The Indian film industry produces the world's most-watched cinema. Established regional cinematic traditions exist in the Assamese, Bengali, Hindi, Kannada, Malayalam, Marathi, Oriya, Tamil, and Telugu languages. South Indian cinema attracts more than 75% of national film revenue.

New Delhi Area
New Delhi is the capital city of India and hosts 145 of foreign embassies. New Delhi is known as the microcosm of India and is one of the world's top global cities. The definition of New Delhi is unclear and complex and the differentiation between Delhi and New Delhi is very much blurred. Even administratively, the demarcation between Delhi and New Delhi is not clear. Government of India and Government of Delhihave not clearly defined the area and boundaries of New Delhi. The rest of Delhi was rural. But after independence as more and more areas around New Delhi urbanised they also became a part of New Delhi as they were also a part of Delhi which was 'new'. Now, almost all of National Capital Territory of Delhi, with exceptions of the old city called Old Delhi, Civil Lines area, Trans-Yamuna region, some rural areas and some underdeveloped parts of Delhi is designated as 'New Delhi' in postal addresses. It is one of the fastest growing cities in the world and has a total population of nearing 14 million residents.

Bengaluru area (southern)
Bengaluru is nicknamed the Garden City for its gardens and parks and was once called a pensioner's paradise. Bangalore is India's third most populous city and fifth-most populous urban accumulation. Bangalore is well known as a hub for India's information technology sector. It is among the top 10 preferred business locations in the world. Today as a large city and growing metropolis, Bangalore is home to many well-recognized colleges and research institutions in India. Numerous public sector heavy industries, software companies, aerospace, telecommunications, and defense organizations are located in the city. Bangalore is known as the Silicon Valley of India because of its position as the nation's leading IT exporter.