National feature

Why SELF-APPLY?
OECKO is established in 1981. It is On and Offline study abroad counseling center. We have more than 20,000 students who went abroad to study through OECKO, and these students are working in variety of fields. We made partnerships with all excellent universities in order to raise global students. Students can self apply to schools in USA, Canada, England, Australia, New Zealand, Japan, Germany, Spain, France and etc by him or herself without any cost. However, high schools', or universities' required essay or personal statements help from us is charged. Language study entrance admissions can be obtained in 3~14 days.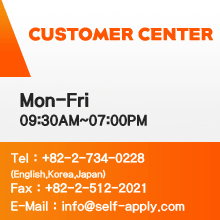 Introduction
China (Officially People's Republic of China) is the world's most-populous country, with a population of over 1.3 billion. The East Asian state covers approximately 9.6 million square kilometers, and is the world's second-largest country by land area, and the fourth-largest in total area. The People's Republic of China is a single-party state governed by the Communist Party of China. It exercises jurisdiction over 22 provinces, five autonomous regions, four directly-controlled municipalities (Beijing, Tianjin, Shanghai, and Chongqing), and two mostly self-governing special administrative regions, Hong Kong and Macau.

Climate
China's climate is generally controlled by dry seasons and rainy season, which lead to a marked temperature differences between winter and summer. In the winter, northern winds coming from high-latitude areas are cold and dry; in summer, southern winds from coastal areas at lower latitudes are warm and moist. The climate in China differs from region to region because of the country's extensive and complex landscape.

People
China's total population is about 22% of total population of world. With a population of over 1.3 billion and dwindling natural resources, China is very concerned about its population growth and has attempted, with mixed results, to implement a strict family planning policy. The government's goal is one child per family, with exceptions for ethnic minorities and a degree of flexibility in rural areas. China officially distinguishes 56 separate ethnic groups, the largest of which are the Han Chinese, who establish about 91.51% of the total population.

Language
Chinese is the official language to use in China. The most spoken varieties are Mandarin and Cantonese. Standard Mandarin, a variety of Mandarin based on the Beijing dialect, is the official national language of China and is used as a lingua franca between people of different linguistic backgrounds.

Religion
Chinese are following Buddhism, Taoism, and Chinese folk religions. Also, some people are following Hinduism, Christianity, and Islam.

Politic
The People's Republic of China, along with Vietnam, North Korea, Laos, and Cuba, is one of the five remaining official Communist states in the world. The China government has been variously described as communist and socialist, but also as authoritarian, with heavy restrictions remaining in many areas, most notably on the Internet, the press, freedom of assembly, reproductive rights, and freedom of religion. The China government has been variously described as communist and socialist, but also as authoritarian, with heavy restrictions remaining in many areas, most notably on the Internet, the press, freedom of assembly, reproductive rights, and freedom of religion.

Transportation
Private car ownership is growing rapidly in China, which surpassed the United States as the world's largest automobile market in 2009, with total car sales of over 13.6 million. China also possesses the world's longest high-speed rail network, with over 9,676 km of service routes. Domestic air travel has been developed significantly in recent decades, but long-distance transportation remains dominated by railways and charter bus systems. Rapid transit systems are also rapidly developing in China's major cities, in the form of networks of underground or light rail systems.

Education
The government is providing free 9 year education including textbooks and fees. The system of Chinese education is 6 years of elementary education, 3 years of secondary education, and 3years of higher education.

Beijing area
Beijing is the capital of China and one of the most populous cities in the world. Beijing is China's second largest city by urban population after Shanghai and is the country's political, cultural, and educational center and home to the headquarters for most of China's largest state-owned companies. Beijing is a major transportation hub in the national highway, expressway, railway and high-speed rail network. Beijing's Capital International Airport is the second busiest in the world by passenger traffic. Beijing is home to a great number of colleges and universities, including Peking University and Tsinghua University. Owing to Beijing's status as the political and cultural capital of China, a larger proportion of tertiary-level institutions are concentrated here than in any other city in China.

Tianjin area
Tianjin is a metropolis in northern China and one of the five national central cities in China. In terms of urban population, it is the sixth-largest city of the People's Republic of China, and its urban land area ranks fifth in the nation after Beijing, Shanghai, Wuhan and Guangzhou.

Shanghai area
Shanghai is the largest city by population of China and the largest city proper by population in the world. It is a global city, with influence in commerce, culture, finance, media, fashion, technology, and transport. It is a major financial center and the busiest container port in the world. Shanghai is a popular tourist destination renowned for its historical landmarks such as The Bund, City God Temple and Yuyuan Garden, as well as the extensive and growing Pudong skyline. It has been described as the "showpiece" of the booming economy of mainland China.

Harbin area
Harbin serves as a key political, economic, scientific, cultural, and communications hub in Northeast China. Harbin is well known for its beautiful ice sculptures in winter and its Russian legacy and still plays an important part in Sino-Russian trade today.

Changchun area
Changchun is good to learn formal Chinese language. Also, it's cheaper than other cities in China for living expense.

Dalian area
Dalian is a major city for seaport. It serves as a regional financial base and an important international shipping center and logistics hub in Northeast Asia.

Qingdao area
Qingdao (Tsingtao) is a major city of Eastern China and lots of Korean companies are located in this area.

Xi'an area
Xi'an is one of the oldest cities in China. Tuition for schools is very cheap but the environment is very dry and dusty. Also, they often get power failure and outage of water.

Nanjing area
Nanjing is a good area to study Chinese language and travel around to see Chinese historical places.

Guangzhou area
Guangzhou is a key national transportation hub and trading port. One of the five National Central Cities, it holds sub-provincial administrative status. Guangzhou is one hour away from Hong Kong.