National feature

Why SELF-APPLY?
OECKO is established in 1981. It is On and Offline study abroad counseling center. We have more than 20,000 students who went abroad to study through OECKO, and these students are working in variety of fields. We made partnerships with all excellent universities in order to raise global students. Students can self apply to schools in USA, Canada, England, Australia, New Zealand, Japan, Germany, Spain, France and etc by him or herself without any cost. However, high schools', or universities' required essay or personal statements help from us is charged. Language study entrance admissions can be obtained in 3~14 days.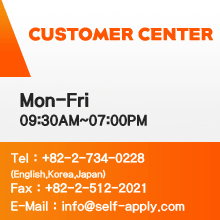 Introduction
Hong Kong is one of two Special Administrative Regions of the People's Republic of China. Under the principle of "one country, two systems", Hong Kong has a different political system from mainland China. Hong Kong's independent judiciary functions under the common law framework. The Basic Law of Hong Kong, its constitutional document, which stipulates that Hong Kong shall have a "high degree of autonomy" in all matters except foreign relations and military defense, governs its political system. As one of the world's leading international financial centers, Hong Kong has a major capitalist service economy characterized by low taxation and free trade, and the currency, Hong Kong dollar, is the 8th most traded currency in the world.

Climate
Hong Kong has a humid subtropical climate. Summer is hot and humid with occasional showers and thunderstorms, and warm air coming from the southwest. Summer is when typhoons are most likely, sometimes resulting in flooding or landslides. Winters are mild and usually start sunny, becoming cloudier towards February; the occasional cold front brings strong, cooling winds from the north. The most temperate seasons are spring, which can be changeable, and autumn, which is generally sunny and dry.

People
The territory's population is 7.03 million. About 95% of the people of Hong Kong are of Chinese descent, the majority of who are Taishanese, Chiu Chow, other Cantonese people, and Hakka. Hong Kong's Han majority originate mainly from the Guangzhou and Taishan regions in Guangdong province. The remaining 5% of the population is composed of non-ethnic Chinese. There is a South Asian population of Indians, Pakistanis and Nepalese; some Vietnamese refugees have become permanent residents of Hong Kong. There are also Europeans (mostly British), Americans, Canadians, Japanese, and Koreans working in the city's commercial and financial sector. In 2008, there were an estimate of 252,500 foreign domestic helpers from Indonesia and the Philippines working in Hong Kong.

Language
Hong Kong's official language is Cantonese, a Chinese language originating from Guangdong province to the north of Hong Kong. English is also an official language, and according to a 1996 by-census is spoken by 3.1 percent of the population as an everyday language and by 34.9 percent of the population as a second language. Signs displaying both Chinese and English are common throughout the territory.

Religion
Hong Kong enjoys a high degree of religious freedom, guaranteed by the Basic Law. Hong Kong's main religions are Buddhism, Taoism, and Confucianism; a local religious scholar in contact with major denominations estimates there are approximately 1.5 million Buddhists and Taoists. A Christian community of around 600,000 forms about 8% of the total population; it is nearly equally divided between Catholics and Protestants, although smaller Christian communities exist, including the Latter-Day Saints and Jehovah's Witnesses. The Anglican and Roman Catholic churches each freely appoint their own bishops, unlike in mainland China. There are also Sikh, Muslim, Jewish, Hindu and Baha'i communities.

Culture
Hong Kong is frequently described as a place where "East meets West", reflecting the culture's mix of the territory's Chinese roots with influences from its time as a British colony. Hong Kong balances a modernized way of life with traditional Chinese practices. Concepts like feng shui are taken very seriously, with expensive construction projects often hiring expert consultants, and are often believed to make or break a business. Other objects like Ba gua mirrors are still regularly used to deflect evil spirits, and buildings often lack any floor number that has a 4 in it, due to its similarity to the word for "die" in Cantonese. The fusion of east and west also characterizes Hong Kong's cuisine, where dim sum, hot pot, and fast food restaurants coexist with haute cuisine.

Transportation
Hong Kong's transportation network is highly developed. Over 90% of daily travels (11 million) are on public transport, the highest such percentage in the world. Payment can be made using the Octopus card, a stored value system introduced by the Mass Transit Railway (MTR), which is widely accepted on railways, buses and ferries, and accepted like cash at other outlets.

Public Orders
Hong Kong has its own police system and normally, police system is very helpful for tourists.

Hong Kong Island
Hong Kong Island is in the southern part of the Hong Kong Special Administrative Region. The Central area on the island is the historical, political and economic center of Hong Kong. The northern coast of the island forms the southern shore of the Victoria Harbor, which is largely responsible for the development of Hong Kong due to its deep waters favored by large trade ships. The island is home to many of the most famous sights in Hong Kong, such as "The Peak", Ocean Park, many historical sites and various large shopping centers. The mountain ranges across the island are also famous for hiking.

Kowloon
Kowloon is an urban area in Hong Kongcomprising the Kowloon Peninsula and New Kowloon. The name Kowloon stems from the nine dragons, a term which refers to eight mountains and a Chinese emperor: Kowloon Peak,Tung Shan, Tate's Cairn, Temple Hill, Unicorn Ridge, Lion Rock, Beacon Hill, Crow's Nest and Emperor Bing (Song Dynasty). In modern day culture, however, New Kowloon is often not regarded as part of the New Territories, but as an integral part of the Kowloon urban area on both sides of Boundary Street. For tax purposes, New Kowloon is not considered part of Kowloon and is part of the New Territories, as is reflected in the statutes. Properties in New Kowloon are subject to payment of land leases, as in the New Territories. Large-scale development of Kowloon began in the early 20th century, with the construction of the Kowloon-Canton Railway and the Kowloon Wharf, but due to Kowloon's close proximity to Kai Tak Airport, building construction was limited by flight paths. As a result, compared to Hong Kong Island, Kowloon has a much lower skyline.

Lantau Island
Lantau Island is the largest island in Hong Kong, located at the mouth of the Pearl River. Administratively, most of Lantau Island is part of the Islands District of Hong Kong. A small northeastern portion of the island is located in the Tsuen Wan District. Originally the site of fishing villages, the island has been developed in recent years with the construction of Tung Chung New Town on its north-western coast and the completion of several major infrastructure projects, including Lantau Link, Hong Kong International Airport, Hong Kong Disneyland and Ngong Ping 360.

New Territories
New Territories is one of the three main regions of Hong Kong, alongside Hong Kong Island and the Kowloon Peninsula. It makes up 86.2% of Hong Kong's territory. Historically, it is the region described in The Convention for the Extension of Hong Kong Territory. According to that the territories comprise the mainland area north of the Boundary Street of Kowloon Peninsula and south of the Sham Chun River which is the border between Hong Kong and Mainland China, as well as over 200 outlying Islands including Lantau Island, Lamma Island, Cheung Chau, and Peng Chau in the territory of Hong Kong.