National feature

Why SELF-APPLY?
OECKO is established in 1981. It is On and Offline study abroad counseling center. We have more than 20,000 students who went abroad to study through OECKO, and these students are working in variety of fields. We made partnerships with all excellent universities in order to raise global students. Students can self apply to schools in USA, Canada, England, Australia, New Zealand, Japan, Germany, Spain, France and etc by him or herself without any cost. However, high schools', or universities' required essay or personal statements help from us is charged. Language study entrance admissions can be obtained in 3~14 days.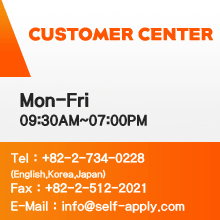 Introduction
Germany officially the Federal Republic of Germany is a federal parliamentary republic in Europe. Germany covers an area of 357,021 km2 and has a largely temperate seasonal climate. With 81.8 million inhabitants, it is the most populous member state and the largest economy in the European Union. It is one of the major political powers of the European continent and a technological leader in many fields

History
A region named Germania, inhabited by several Germanic people, was documented before AD 100. During the Migration Period, the Germanic tribes expanded southward, and established successor kingdoms throughout much of Europe. Beginning in the 10th century, German territories formed a central part of the Holy Roman Empire. During the 16th century, northern German regions became the center of the Protestant Reformation while southern and western parts remained dominated by Roman Catholic denominations, with the two factions clashing in the Thirty Years' War, marking the beginning of the Catholic–Protestant divide that has characterized German society ever since. Occupied during the Napoleonic Wars, the rise of Pan-Germanism inside the German Confederation resulted in the unification of most of the German states into the German Empire in 1871 which was Prussian dominated. After the German Revolution of 1918–1919 and the subsequent military surrender in World War I, the Empire was replaced by the Weimar Republic in 1918, and partitioned in the Treaty of Versailles. Amidst the Great Depression, the Third Reich was proclaimed in 1933. The latter period was marked by Fascism and World War II. After 1945, Germany was divided by allied occupation, and evolved into two states, East Germany and West Germany. In 1990 Germany was reunified.

Economy
Germany is a member of the United Nations, NATO, the G8, the G20, the OECD and the Council of Europe, and took a non-permanent seat on the UN Security Council for the 2011–2012 terms. It has the world's fourth largest economy by nominal GDP and the fifth largest by purchasing power parity. It is the second largest exporter and third largest importer of goods.

Climate
Most of Germany has a temperate seasonal climate in which humid westerly winds predominate. The climate is moderated by the North Atlantic Drift, the northern extension of the Gulf Stream. This warmer water affects the areas bordering the North Sea; consequently in the north-west and the north the climate is oceanic. Rainfall occurs year-round, especially in the summer. Winters are mild and summers tend to be cool, though temperatures can exceed 30°C (86°F). The east has a more continental climate; winters can be very cold and summers very warm and long dry periods are frequent. Central and southern Germany is transition region which varies from moderately oceanic to continental. In addition to the maritime and continental climates that predominate over most of the country, the Alpine regions in the extreme south and, to a lesser degree, some areas of the Central German Uplands have a mountain climate, characterized by lower temperatures and greater precipitation.

Politics
Germany is a federal, parliamentary, representative democratic republic. The German political system operates under a framework laid out in the 1949 constitutional document known as the Grundgesetz (Basic Law). Amendments generally require a two-thirds majority of both chambers of parliament; the fundamental principles of the constitution, as expressed in the articles guaranteeing human dignity, the separation of powers, the federal structure, and the rule of law are valid in perpetuity.

Religion
Christianity is the largest religion in Germany, with around 51.5 million adherents (62.8%) in 08, which 30.0% are Catholics and 29.9% are Protestants, belonging to the Evangelical Church in Germany (EKD); the remainder consists of small denominations (each less than 0.5% of the German population). Protestantism is concentrated in the north and east and Roman Catholicism is concentrated in the south and west; 1.6% of the country's overall population declare themselves Orthodox Christians. The second largest religion is Islam with an estimated 3.8 to 4.3 million adherents (4.6% to 5.2%), followed by Buddhism with 250,000 and Judaism with around 200,000 adherents (0.3%); Hinduism has some 90,000 adherents (0.1%). All other religious communities in Germany have fewer than 50,000 adherents. Of the roughly 4 million Muslims, most are Sunnis and Alevites from Turkey, but there are a small number of Shi'ites and other denominations. German Muslims, a large portion of who are of Turkish origin, lack full official state recognition of their religious community. Germany has Europe's third largest Jewish population (after France and the United Kingdom). Approximately 50% of the Buddhists in Germany are Asian immigrants. Germans with no stated religious adherence make up 34.1% of the population, especially in the former East Germany and major metropolitan areas. German reunification in 1990 greatly increased the country's non-religious population, a legacy of the state atheism of the previously Soviet-controlled East. Christian church membership has decreased in recent decades, particularly among Protestants.

Education
Over 99% of Germans age 15 and above are estimated to be able to read and write. However, a growing number of inhabitants are functionally illiterate. Responsibility for educational oversight in Germany lies primarily with the individual federated states. Since the 1960s, a reform movement attempted to unify secondary education in a Gesamtschule (comprehensive school); several West German states later simplified their school system to two or three tiers. A system of apprenticeship called Duale Ausbildung("dual education") allows pupils in vocational training to learn in a company as well as in a state-run vocational school. Optional kindergarten education is provided for all children between three and six years old, after which school attendance is compulsory for at least nine years. Primary education usually lasts for four years and public schools are not stratified at this stage. In contrast, secondary education includes three traditional types of schools focused on different levels of academic ability: the Gymnasium enrolls the most gifted children and prepares students for university studies; the Realschule for intermediate students lasts six years; the Hauptschule prepares pupils for vocational education. The general entrance requirement for university is Abitur, a qualification normally based on continuous assessment during the last few years at school and final examinations; however there are a number of exceptions, and precise requirements vary, depending on the state, the university and the subject. Germany's universities are recognized internationally; in the Academic Ranking of World Universities (ARWU) for 2008, six of the top 100 universities in the world are in Germany, and 18 of the top 200. Nearly all German universities are public institutions, charging tuition fees of €50–500 per semester for each student.

Language
German is the official and predominant spoken language in Germany. Recognized native minority languages in Germany are Danish, Low German, Sorbian, Romany, and Frisian. The most used immigrant languages are Turkish, Kurdish, Polish, the Balkan languages, and Russian; 67% of German citizens claim to be able to communicate in at least one foreign language and 27% in at least two languages other than their own.

Berlin area (Capital, Northern)
Berlin is the capital city of Germany. With a population of 3.5 million people, Berlin is Germany's largest city and is the second most populous city proper and the eighth most populous urban area in the European Union. Berlin is a world city of culture, politics, media, and science. Its economy is primarily based on the service sector, encompassing a diverse range of creative industries, media corporations, and convention venues. Berlin also serves as a continental hub for air and rail transport, and is a popular tourist destination. Significant industries include IT, pharmaceuticals, biomedical engineering, biotechnology, electronics, traffic engineering, and renewable energy. Berlin is home to renowned universities, research institutes, orchestras, museums, and celebrities, as well as host of many sporting events. Its urban settings and historical legacy have made it a popular location for international film productions. The city is well known for its festivals, diverse architecture, nightlife, contemporary arts, public transportation networks and a high quality of living.

Frankfurt area (Central)
Frankfurt is the largest city in the German state of Hesse and the fifth-largest city in Germany. The city is at the center of the larger Frankfurt Rhine-Main Metropolitan Region which has a population of 5,600,000 and is Germany's second-largest metropolitan region. Frankfurt is an international center for finance, commerce, culture, transport, education and tourism.

Munich area (Southern)
Munich is the capital and largest city of German state of Bavaria. It is located on the River Isar north of the Bavarian Alps. Munich is the third largest city in Germany, behind Berlin and Hamburg. About 1.42 million people live within the city limits. Munich hosted the 1972 Summer Olympics. Munich is a major European cultural center and has played host to many prominent composers for music and famous with Oktoberfest.