National feature

Why SELF-APPLY?
OECKO is established in 1981. It is On and Offline study abroad counseling center. We have more than 20,000 students who went abroad to study through OECKO, and these students are working in variety of fields. We made partnerships with all excellent universities in order to raise global students. Students can self apply to schools in USA, Canada, England, Australia, New Zealand, Japan, Germany, Spain, France and etc by him or herself without any cost. However, high schools', or universities' required essay or personal statements help from us is charged. Language study entrance admissions can be obtained in 3~14 days.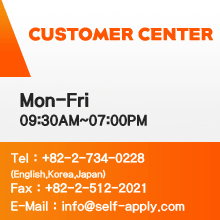 Introduction
Canada is a North American country consisting of ten provinces and three territories. Located in the northern part of the continent, it extends from the Atlantic Ocean in the east to the Pacific Ocean in the west, and northward into the Arctic Ocean. Spanning over 9.9 million square kilometers, Canada is the world's second-largest country by total area, and its common border with the United States is the longest land border in the world.

History
The history of Canada covers the period from the arrival of Paleo-Indians thousands of years ago to the present day. Canada has been inhabited for millennia by distinctive groups of Aboriginal peoples, among who evolved trade networks, spiritual beliefs, and social hierarchies. Some of these civilizations had long faded by the time of the first European arrivals and have been discovered through archaeological investigations. Various treaties and laws have been enacted between European settlers and the Aboriginal populations. Beginning in the late 15th century, French and British expeditions explored, and later settled, along the Atlantic coast. France ceded nearly all of its colonies in North America to Britain in 1763 after the Seven Years' War. In 1867, with the union of three British North American colonies through Confederation, Canada was formed as a federal dominion of four provinces. This began an accretion of provinces and territories and a process of increasing autonomy from the British Empire, which became official with the Statute of Westminster of 1931 and completed in the Canada Act of 1982, which severed the vestiges of legal dependence on the British parliament.

Politics
Canada has a strong democratic tradition, upheld through a parliamentary system within the context of a constitutional monarchy, the monarchy of Canada being the foundation of the executive, legislative, and judicial branches. The sovereign is Queen Elizabeth II, who also serves as head of state of 15 other Commonwealth countries and each of Canada's ten provinces and resides predominantly in the United Kingdom.

Geography
Canada occupies a major northern portion of North America, sharing the land borders with the contiguous United States to the south and the US state of Alaska to the northwest. Canada stretches from the Atlantic Ocean in the east to the Pacific Ocean in the west; to the north lays the Arctic Ocean. By total area (including its waters), Canada is the second-largest country in the world, after Russia.

Climate
Average winter and summer high temperatures across Canada vary from region to region. Winters can be harsh in many parts of the country, particularly in the interior and Prairie provinces, which experience a continental climate, where daily average temperatures are near −15 °C (5 °F), but can drop below −40 °C (−40 °F) with severe wind chills. In noncoastal regions, snow can cover the ground for almost six months of the year, while in parts of the north snow can persist year-round. Coastal British Columbia has a temperate climate, with a mild and rainy winter. On the east and west coasts, average high temperatures are generally in the low 20s °C (70s °F), while between the coasts, the average summer high temperature ranges from 25 to 30 °C (77 to 86 °F), with temperatures in some interior locations occasionally exceeding 40 °C (104 °F).

People
Canada's aboriginal population is growing at almost twice the national rate, and 3.8% of Canada's population claimed aboriginal identity in 2006. Another 16.2% of the population belonged to a non-aboriginal visible minority. The largest visible minority groups in Canada are South Asian (4.0%), Chinese (3.9%) and Black (2.5%). Canada has one of the highest per-capita immigration rates in the world, driven by economic policy and family reunification, and is aiming for between 240,000 and 265,000 new permanent residents in 2012, the same number of immigrants as in recent years. In 2010, a record 280,636 people immigrated to Canada. New immigrants settle mostly in major urban areas like Toronto and Vancouver. Canada also accepts large numbers of refugees. The country resettles over one in 10 of the world's refugees.

Language
English and French are the first languages. In Quebec, French is the official language

Culture
Canadian society is often depicted as being "very progressive, diverse, and multicultural". Canada's culture draws influences from its broad range of constituent nationalities, and policies that promote multiculturalism are constitutionally protected. In Quebec, cultural identity is strong, and many French-speaking commentators speak of a culture of Quebec that is distinct from English Canadian culture. However, as a whole, Canada is in theory a cultural mosaic – a collection of several regional, aboriginal, and ethnic subcultures. Government policies such as publicly funded health care, higher taxation to distribute wealth, outlawing capital punishment, strong efforts to eliminate poverty, an emphasis on multiculturalism, stricter gun control, and legalization of same-sex marriage are social indicators of Canada's political and cultural values.

Vancouver area
Vancouver is a coastal seaport city and the most populous in western Canada. Vancouver is one of the most ethnically and linguistically diverse cities in Canada, with 52% for who English is not their first language. Vancouver is well known as an urban center surrounded by nature, making tourism its second-largest industry. Major film production studios in Vancouver and Burnaby have turned Metro Vancouver into the third-largest film production center in North America after Los Angeles and New York City, earning it the film industry nickname, Hollywood North.

Toronto area (Eastern area)
Toronto is the capital of Ontario and the largest city in Canada. As Canada's commercial capital and one of the top financial centers in the world, Toronto is considered an alpha world city by the Globalization and World Cities study group. Quebec is a province in east-central Canada. It is the only Canadian province with a predominantly French-speaking population and the only one whose sole official language is French at the provincial level. Quebec is Canada's largest province by area and its second-largest administrative division; only the territory of Nunavut is larger. It is bordered to the west by the province of Ontario, James Bay and Hudson Bay, to the north by Hudson Strait and Ungava Bay, to the east by the Gulf of Saint Lawrence and the provinces of Newfoundland and Labrador and New Brunswick.