About Singapore

Why SELF-APPLY?
OECKO is established in 1981. It is On and Offline study abroad counseling center. We have more than 20,000 students who went abroad to study through OECKO, and these students are working in variety of fields. We made partnerships with all excellent universities in order to raise global students. Students can self apply to schools in USA, Canada, England, Australia, New Zealand, Japan, Germany, Spain, France and etc by him or herself without any cost. However, high schools', or universities' required essay or personal statements help from us is charged. Language study entrance admissions can be obtained in 3~14 days.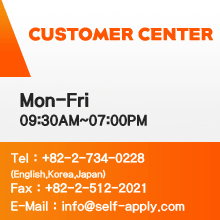 | | | |
| --- | --- | --- |
| | About Singapore > Regional Features | |

Eastern Region
Eastern region is more known as a residential area than tourist attraction. You could experience Peranakan culture at Katong Traditional Village, and could enjoy seafood at East Coast Seafood Center.

Western Region
Jurong is the largest town in the western part of Singapore with lots of industrial districts and well known with Jurong Bird Park and Singapore Science Center.

Northern Region
Half of the country is tropical rain forest. This region has been exploited as Singapore Night Safari and a natural park.

Central Region
Orchard Road, Marina Bay, Bukit Timah, Little India are located in this region. This region has lots of famous attractions and also, a main region for finance, political places.