About Singapore

Why SELF-APPLY?
OECKO is established in 1981. It is On and Offline study abroad counseling center. We have more than 20,000 students who went abroad to study through OECKO, and these students are working in variety of fields. We made partnerships with all excellent universities in order to raise global students. Students can self apply to schools in USA, Canada, England, Australia, New Zealand, Japan, Germany, Spain, France and etc by him or herself without any cost. However, high schools', or universities' required essay or personal statements help from us is charged. Language study entrance admissions can be obtained in 3~14 days.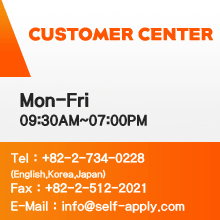 | | | |
| --- | --- | --- |
| | About Singapore > About Singapore | |


Introduction
Singapore is a Southeast Asian city-state off the southern tip of the Malay Peninsula. Singapore is highly urbanized but almost half of the country is covered by greenery. More land is being created for development through land reclamation. Singapore united with other former British territories to form Malaysia in 1963 and became a fully independent state two years later after separation from Malaysia. Since then it has had a massive increase in wealth, and is one of the Four Asian Tigers. The economy depends heavily on the industry and service sectors. Singapore is a world leader in several areas: It is the world's fifth-leading financial center, the world's second-biggest casino gambling market, and the world's third-largest oil refining center. The port of Singapore is one of the five busiest ports in the world, most notable for being the busiest transshipment port in the world

Climate
Singapore has a tropical rainforest climate with no distinctive seasons, uniform temperature and pressure, high humidity, and abundant rainfall. Temperatures usually range from 23 to 32 °C (73 to 90 °F).

Language
English is widely used in official documents and public education institutions and the official languages ​​of Singapore, and other Chinese, Malay is spoken. Tamil (Tamil) is a language mainly farmers use.

People & Religion
As of 2009, about 40% of Singapore's residents were foreigners, one of the highest percentages in the world. As of 2009, about 40% of Singapore's residents were foreigners, one of the highest percentages in the world. Buddhism is the most widely practiced religion in Singapore, with 33% of the resident population declaring themselves adherents at the most recent census. Other faiths remained largely stable in their share of the population. Chinese Mahayana is the most predominant form of Buddhism in Singapore, with missionaries from Taiwan and China for several decades. However, Thailand's Theravada Buddhism has seen growing popularity among the people (not only the Chinese) in the past decade. Tibetan Buddhism has also made slow inroads into the country in recent years.

Culture
Singapore is a very diverse and young country. It has many languages, cultures and religions for a country its size. Due to the many different languages and cultures in the country, there is no single set of culturally acceptable behaviors. Dining, along with shopping, is said to be the country's national pastime. The diversity of food is touted as a reason to visit the country, and the variety of food representing different ethnicities is seen by the government as a symbol of its multiculturalism. Since the 1990s, the government has been promoting Singapore as a center for arts and culture, in particular the performing arts, and to transform the country into a cosmopolitan "gateway between the East and West". One highlight was the construction of Esplanade – Theatres on the Bay, a performing arts center opened in October 2002.

Economy
Today, Singapore has a highly developed market-based economy, based historically on extended entrepôt trade. Along with Hong Kong, South Korea and Taiwan, Singapore is one of the original Four Asian Tigers. Acute poverty is rare in Singapore; the government has rejected the idea of a generous welfare system, stating that each generation must earn and save enough for its entire life cycle. There are, however, numerous means-tested 'assistance schemes' provided by the Ministry of Community Development, Youth and Sports in Singapore for the needy, including some that pay out SGD 400 to SGD 1000 per month to each needy household, free medical care at government hospitals, money for children's school fees, rental of studio apartments for SGD 80 a month, training grants for courses, etc.

Currency
The currency unit of Singapore is Singapore dollar (SGD); Singapore dollar(S$) and cents (Sc$). 1S$ values about 900 Korean Won. Bills are available as 1, 5, 10, 20, 50, 100, 500, 1000 S$, coins are available as 1, 5, 10, 20, 50 Sc.