About Malta

Why SELF-APPLY?
OECKO is established in 1981. It is On and Offline study abroad counseling center. We have more than 20,000 students who went abroad to study through OECKO, and these students are working in variety of fields. We made partnerships with all excellent universities in order to raise global students. Students can self apply to schools in USA, Canada, England, Australia, New Zealand, Japan, Germany, Spain, France and etc by him or herself without any cost. However, high schools', or universities' required essay or personal statements help from us is charged. Language study entrance admissions can be obtained in 3~14 days.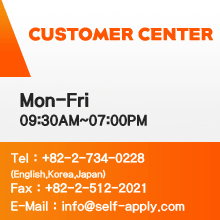 | | | |
| --- | --- | --- |
| | About Malta > Regional Features | |

Regional Info
People are living in only these three islands (Malta, Gozo, Comino). Other small islands are uninhabited.

Malta
Malta covers just over 316 km2 (122 sq mi) in land area, making it one of the world's smallest states. Valletta, the capital of Malta is located in Malta.

Gozo
Gozo is a small island of the Maltese archipelago in the Mediterranean Sea. The island is part of the Southern European country of Malta; after the island of Malta itself, it is the second-largest island in the archipelago. Compared to its southeastern neighbor, Gozo is more rural and known for its scenic hills, which are featured on its coat of arms.

Comino
Comino is an island of the Maltese archipelago between the islands of Malta and Gozo in the Mediterranean Sea, measuring 1.35 square miles (3.5 km2) in area. Named after the cumin seed that once flourished in the Maltese islands, Comino is noted for its tranquility and isolation.