Study Abroad Info

Why SELF-APPLY?
OECKO is established in 1981. It is On and Offline study abroad counseling center. We have more than 20,000 students who went abroad to study through OECKO, and these students are working in variety of fields. We made partnerships with all excellent universities in order to raise global students. Students can self apply to schools in USA, Canada, England, Australia, New Zealand, Japan, Germany, Spain, France and etc by him or herself without any cost. However, high schools', or universities' required essay or personal statements help from us is charged. Language study entrance admissions can be obtained in 3~14 days.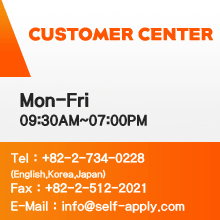 | | | |
| --- | --- | --- |
| | Study Abroad Info > Private, Public School Info | |


Features of an institute affiliated with a college education
① It's located inside of the campus so student can use a library and gym.
② Student has lots of chances to get to communicate with local students about campus life as living in a dormitory with other students.
③ Student may audit classes.
④ Curriculum is covering on grammar, writing, reading, speaking and listening which is aimed for studying at college-level institution.
⑤ It's suitable for student who is planning for a long-term language course since a semester is more than a month.

Features of Private Language Study Abroad
① Has various programs such as regular, intensive, and advanced course.
② Normal institutes affiliated with a college education study hours are 20 hours per week. However, private language course has 20, 26, 28, 30-hour courses so students can choose various times to study.
③ Provides classes to prepare language exams such as TOEFL, TOEIC, IELTS, Cambridge exam, business, and internship.
④ Class registration is available on every Monday and student can choose the date to start studying.
⑤ Private language institutions are usually located in downtown and its convenient with transportation.
⑥ Class is running with small groups and it's easier to communicate with the teacher often and has more chance to practice of speaking.
⑦ Classes are freer than colleges and easier to enjoy cultural events since it's located in downtown.
⑧ If register classes for long term, student may get some discounts on register fees.