About China

Why SELF-APPLY?
OECKO is established in 1981. It is On and Offline study abroad counseling center. We have more than 20,000 students who went abroad to study through OECKO, and these students are working in variety of fields. We made partnerships with all excellent universities in order to raise global students. Students can self apply to schools in USA, Canada, England, Australia, New Zealand, Japan, Germany, Spain, France and etc by him or herself without any cost. However, high schools', or universities' required essay or personal statements help from us is charged. Language study entrance admissions can be obtained in 3~14 days.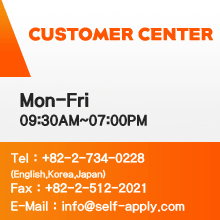 | | | |
| --- | --- | --- |
| | About China > Regional Features | |


Beijing area
Beijing is the capital of China and one of the most populous cities in the world. Beijing is China's second largest city by urban population after Shanghai and is the country's political, cultural, and educational center and home to the headquarters for most of China's largest state-owned companies. Beijing is a major transportation hub in the national highway, expressway, railway and high-speed rail network. Beijing's Capital International Airport is the second busiest in the world by passenger traffic. Beijing is home to a great number of colleges and universities, including Peking University and Tsinghua University. Owing to Beijing's status as the political and cultural capital of China, a larger proportion of tertiary-level institutions are concentrated here than in any other city in China.

Tianjin area
Tianjin is a metropolis in northern China and one of the five national central cities in China. In terms of urban population, it is the sixth-largest city of the People's Republic of China, and its urban land area ranks fifth in the nation after Beijing, Shanghai, Wuhan and Guangzhou.

Shanghai area
Shanghai is the largest city by population of China and the largest city proper by population in the world. It is a global city, with influence in commerce, culture, finance, media, fashion, technology, and transport. It is a major financial center and the busiest container port in the world. Shanghai is a popular tourist destination renowned for its historical landmarks such as The Bund, City God Temple and Yuyuan Garden, as well as the extensive and growing Pudong skyline. It has been described as the "showpiece" of the booming economy of mainland China.

Harbin area
Harbin serves as a key political, economic, scientific, cultural, and communications hub in Northeast China. Harbin is well known for its beautiful ice sculptures in winter and its Russian legacy and still plays an important part in Sino-Russian trade today.

Changchun area
Changchun is good to learn formal Chinese language. Also, it's cheaper than other cities in China for living expense.

Dalian area
Dalian is a major city for seaport. It serves as a regional financial base and an important international shipping center and logistics hub in Northeast Asia.

Qingdao area
Qingdao (Tsingtao) is a major city of Eastern China and lots of Korean companies are located in this area.

Xi'an area
Xi'an is one of the oldest cities in China. Tuition for schools is very cheap but the environment is very dry and dusty. Also, they often get power failure and outage of water.

Nanjing area
Nanjing is a good area to study Chinese language and travel around to see Chinese historical places.

Guangzhou area
Guangzhou is a key national transportation hub and trading port. One of the five National Central Cities, it holds sub-provincial administrative status. Guangzhou is one hour away from Hong Kong.