America Visa

Why SELF-APPLY?
OECKO is established in 1981. It is On and Offline study abroad counseling center. We have more than 20,000 students who went abroad to study through OECKO, and these students are working in variety of fields. We made partnerships with all excellent universities in order to raise global students. Students can self apply to schools in USA, Canada, England, Australia, New Zealand, Japan, Germany, Spain, France and etc by him or herself without any cost. However, high schools', or universities' required essay or personal statements help from us is charged. Language study entrance admissions can be obtained in 3~14 days.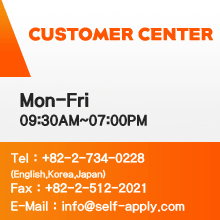 General Information
① Visitor Visa: The visitor visa is a type of nonimmigrant visa for persons desiring to enter the United States temporarily for business (B-1) or for pleasure, tourism or medical treatment (B-2). International travelers with visitor visas comprise a large portion of temporary visitor travel to the United States every year.
② Student Visa (F-1 and M-1): The United States welcomes foreign citizens who come to the U.S. to study or participate in an exchange program. Before applying for a visa, all student and exchange visitor applicants are required to be accepted and approved for their program. When accepted, educational institutions and program sponsors will provide each applicant the necessary approval documentation, to be submitted when applying for a visa.
③ Temporary Worker Visa: If you want to work in the U.S. temporarily as a nonimmigrant, under U.S. immigration law, you need a specific visa based on the type of work you will be doing. Most temporary worker categories require that the applicant's prospective employer or agent to file a petition which must be approved by the U.S. Citizenship and Immigration Services (USCIS) before you can apply for a visa.
④ Immigrant Visa: Immigrating to the United States to live here permanently is an important and complex decision. In this section, you will learn about who may immigrate to the United States, the different types of immigrant visas, the required forms, and the steps in the immigrant visa process. In general, to apply for an immigrant visa, a foreign citizen must be sponsored by a U.S. citizen relative(s), U.S. lawful permanent resident, or by a prospective employer, and be the beneficiary of an approved petition.