Online Application

Why SELF-APPLY?
OECKO is established in 1981. It is On and Offline study abroad counseling center. We have more than 20,000 students who went abroad to study through OECKO, and these students are working in variety of fields. We made partnerships with all excellent universities in order to raise global students. Students can self apply to schools in USA, Canada, England, Australia, New Zealand, Japan, Germany, Spain, France and etc by him or herself without any cost. However, high schools', or universities' required essay or personal statements help from us is charged. Language study entrance admissions can be obtained in 3~14 days.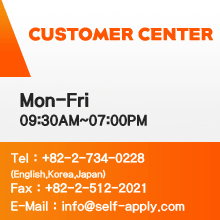 Using our on-line Application
With SELF-APPLY, you can apply to your desired schools directly using our Online Application Form. Our system will review your application and check it for any missing or inaccurate information. If there is a problem, we will let know what needs to be fixed so you can be sure your application is sent fully complete and accurate. Once your application is submitted, Study Destiny will send you an email confirming your application has been successfully sent to the school of your choice.

Advantage of online application
① It's easier than submit the application via fax or mailing and you can save time.
② You can save your money from agency fees and sending fees.
③ You can trust and safer than mailing.
④ It's more efficient as website reviews all your information.
⑤ You can check your progress while preparing for study abroad.