About America

Why SELF-APPLY?
OECKO is established in 1981. It is On and Offline study abroad counseling center. We have more than 20,000 students who went abroad to study through OECKO, and these students are working in variety of fields. We made partnerships with all excellent universities in order to raise global students. Students can self apply to schools in USA, Canada, England, Australia, New Zealand, Japan, Germany, Spain, France and etc by him or herself without any cost. However, high schools', or universities' required essay or personal statements help from us is charged. Language study entrance admissions can be obtained in 3~14 days.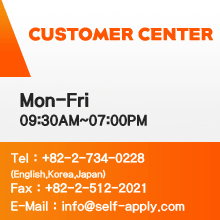 | | | |
| --- | --- | --- |
| | About America > Regional Features | |


New York area (North East)
New York is a state in the Northeastern region of the United States. New York is the 27th most extensive, the 3rd most populous, and the 7th most densely populated of the 50 United States. New York is bordered by New Jersey and Pennsylvania to the south and by Connecticut, Massachusetts and Vermont to the east. In general, New York has a humid continental climate, has a humid subtropical climate. Weather in New York is heavily influenced by two continental air masses: a warm, humid one from the southwest and a cold, dry one from the northwest. The University of the State of New York oversees all public primary, middle-level, and secondary education in the state, while the New York City Department of Education manages the public school system in New York City.

Los Angeles (West Coast)
Los Angeles is the most populous city in the state of California, and the second most populous in the United States, after New York City. States nearby California are; Washington, Oregon, Colorado, Nevada, and so on. Los Angeles has a Subtropical-Mediterranean climate and has plenty of sunshine throughout the year, with an average of only 35 days with measurable precipitation annually. California State has good educational institutions such as Stanford, UC Berkeley, and UCLA. Also, Los Angeles is famous for Hollywood.

Texas area (Southern U.S)
Southern U.S is divided in 3 groups; South Atlantic States (Delaware, Maryland, Virginia, West Virginia, North and South Carolina, Georgia, Florida and Washington D.C), East South Central States (Alabama, Kentucky, Mississippi, Tennessee), West South Central States (Arkansas, Louisiana, Oklahoma, Texas). Mid States have extreme climate changes with heavy snow. Culturally, Mid States are not too conservative as much as southern states.