About Spain

Why SELF-APPLY?
OECKO is established in 1981. It is On and Offline study abroad counseling center. We have more than 20,000 students who went abroad to study through OECKO, and these students are working in variety of fields. We made partnerships with all excellent universities in order to raise global students. Students can self apply to schools in USA, Canada, England, Australia, New Zealand, Japan, Germany, Spain, France and etc by him or herself without any cost. However, high schools', or universities' required essay or personal statements help from us is charged. Language study entrance admissions can be obtained in 3~14 days.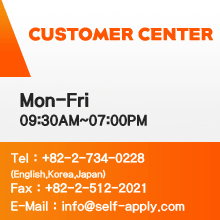 | | | |
| --- | --- | --- |
| | About Spain > Regional Features | |


Madrid area (Capital)
Madrid is the capital and largest city of Spain and it is the third largest city in the European Union, after London and Berlin, and its metropolitan area is the third largest in the European Union after London and Paris. The city is located on the Manzanares River in the center of both the country and the Community of Madrid; this community is bordered by the autonomous communities of Castile and León and Castile-La Mancha. As the capital city of Spain, seat of government, and residence of the Spanish monarch, Madrid is also the political center of Spain. Madrid urban agglomeration has the 3rd largest GDP in the European Union and its influences in politics, education, entertainment, environment, media, fashion, science, culture, and arts all contribute to its status as one of the world's major global cities.

Barcelona area
Barcelona is the capital of Catalonia and the second largest city in Spain, after Madrid. About five million people live in the Barcelona metropolitan area. It is also Europe's largest metropolis on the Mediterranean Sea. Founded as a Roman city, Barcelona became the capital of the County of Barcelona. After merging with the Kingdom of Aragon, Barcelona became one of the most important cities of the Crown of Aragon. Besieged several times during its history, Barcelona has a rich cultural heritage and is today an important cultural center and a major tourist destination. Particularly renowned are the architectural works of Antoni Gaudí and Lluís Domènech i Montaner, which have been designated UNESCO World Heritage Sites. The city is known for hosting the 1992 Summer Olympics as well as world-class conferences and expositions. Barcelona is today one of the world's leading tourist, economic, trade fair/exhibitions and cultural-sports centers, and its influence in commerce, education, entertainment, media, fashion, science, and the arts all contribute to its status as one of the world's major global cities.

Seville area
Seville is the capital of the autonomous community of Andalusia and of the province of Seville, Spain. There are many landmarks are located in Seville such as The Cathedral of St. Mary, The Torre del Oro.