About Japan

Why SELF-APPLY?
OECKO is established in 1981. It is On and Offline study abroad counseling center. We have more than 20,000 students who went abroad to study through OECKO, and these students are working in variety of fields. We made partnerships with all excellent universities in order to raise global students. Students can self apply to schools in USA, Canada, England, Australia, New Zealand, Japan, Germany, Spain, France and etc by him or herself without any cost. However, high schools', or universities' required essay or personal statements help from us is charged. Language study entrance admissions can be obtained in 3~14 days.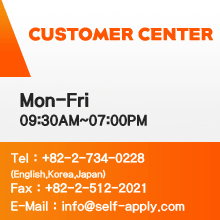 | | | |
| --- | --- | --- |
| | About Japan > Regional Features | |


Tokyo area
Tokyo is the capital of Japan and the largest metropolitan area of the world. It is the seat of the Japanese government and the Imperial Palace, and the home of the Japanese Imperial Family. Tokyo is in the Kanto region on the southeastern side of the main island Honshu and includes the Izu Islands and Ogasawara Islands. 51 of the companies listed on the Global 500 are based in Tokyo, almost twice that of the 2nd city after Paris.

Kansai area (Osaka, Kyoto, etc.)
Kansai (Kinki) region is in the southern-central region of Honshu. Kansai includes the prefectures of Mie, Nara, Wakayama, Kyoto, Osaka, Hyōgo, and Shiga. The urban region of Osaka, Kobe and Kyoto is the second most populated in Japan after the Greater Tokyo Area. The Kansai region is the cultural and historical heart of Japan and Kyoto is considered as one of a mecca of traditional Japanese cuisine.

Kyushu area
Kyushu is the third largest island of Japan and most southwesterly of its four main islands. Kyushu's Major agricultural products are rice, tea, tobacco, sweet potatoes, and soy, and silk is also widely produced.