About Ireland

Why SELF-APPLY?
OECKO is established in 1981. It is On and Offline study abroad counseling center. We have more than 20,000 students who went abroad to study through OECKO, and these students are working in variety of fields. We made partnerships with all excellent universities in order to raise global students. Students can self apply to schools in USA, Canada, England, Australia, New Zealand, Japan, Germany, Spain, France and etc by him or herself without any cost. However, high schools', or universities' required essay or personal statements help from us is charged. Language study entrance admissions can be obtained in 3~14 days.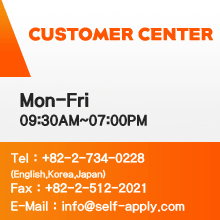 | | | |
| --- | --- | --- |
| | About Ireland > Regional Features | |


Dublin Area
Dublin is the capital and most populous city of Ireland which is situated east of Ireland. Dublin is a historical and contemporary cultural center for the country, as well as a modern center of education, the arts, administration, economy, and industry. Dublin is the primary center of education in Ireland, with three universities and many other higher education institutions.

Cork Area
Cork is the second largest city in Ireland and located on the south of Ireland. Cork is well known with 2 large breweries; The Beamish, and the Murphy's brewery. Cork is an important city in Ireland for education since the zeal for education is high in this city. Also, educational intuitions in Cork are running a faculty evaluation survey every week to see the students' satisfaction on the quality of education. There're not that many Korean students are studying in cork.

Galway area
Galway is a city on the west coast of Ireland. It takes about 2 hours of train to get to Galway from Dublin. Claddagh Ring is one of the longest established Jewelry in this area. Also, Galway has lots of international tourist attractions.