About Germany

Why SELF-APPLY?
OECKO is established in 1981. It is On and Offline study abroad counseling center. We have more than 20,000 students who went abroad to study through OECKO, and these students are working in variety of fields. We made partnerships with all excellent universities in order to raise global students. Students can self apply to schools in USA, Canada, England, Australia, New Zealand, Japan, Germany, Spain, France and etc by him or herself without any cost. However, high schools', or universities' required essay or personal statements help from us is charged. Language study entrance admissions can be obtained in 3~14 days.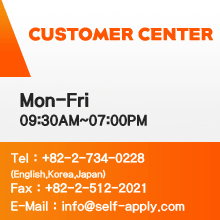 | | | |
| --- | --- | --- |
| | About Germany > Regional Features | |


Berlin area (Capital, Northern)
Berlin is the capital city of Germany. With a population of 3.5 million people, Berlin is Germany's largest city and is the second most populous city proper and the eighth most populous urban area in the European Union. Berlin is a world city of culture, politics, media, and science. Its economy is primarily based on the service sector, encompassing a diverse range of creative industries, media corporations, and convention venues. Berlin also serves as a continental hub for air and rail transport, and is a popular tourist destination. Significant industries include IT, pharmaceuticals, biomedical engineering, biotechnology, electronics, traffic engineering, and renewable energy. Berlin is home to renowned universities, research institutes, orchestras, museums, and celebrities, as well as host of many sporting events. Its urban settings and historical legacy have made it a popular location for international film productions. The city is well known for its festivals, diverse architecture, nightlife, contemporary arts, public transportation networks and a high quality of living.

Frankfurt area (Central)
Frankfurt is the largest city in the German state of Hesse and the fifth-largest city in Germany. The city is at the center of the larger Frankfurt Rhine-Main Metropolitan Region which has a population of 5,600,000 and is Germany's second-largest metropolitan region. Frankfurt is an international center for finance, commerce, culture, transport, education and tourism.

Munich area (Southern)
Munich is the capital and largest city of German state of Bavaria. It is located on the River Isar north of the Bavarian Alps. Munich is the third largest city in Germany, behind Berlin and Hamburg. About 1.42 million people live within the city limits. Munich hosted the 1972 Summer Olympics. Munich is a major European cultural center and has played host to many prominent composers for music and famous with Oktoberfest.