Study Abroad Programs

Why SELF-APPLY?
OECKO is established in 1981. It is On and Offline study abroad counseling center. We have more than 20,000 students who went abroad to study through OECKO, and these students are working in variety of fields. We made partnerships with all excellent universities in order to raise global students. Students can self apply to schools in USA, Canada, England, Australia, New Zealand, Japan, Germany, Spain, France and etc by him or herself without any cost. However, high schools', or universities' required essay or personal statements help from us is charged. Language study entrance admissions can be obtained in 3~14 days.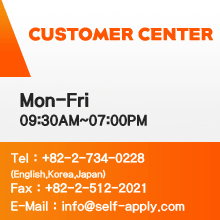 | | | |
| --- | --- | --- |
| | Study Abroad Programs > Intensive Business Program | |

These days, lots of companies are requiring people to speak foreign languages more than English and it's the same thing to face for people who are planning to work with international companies.
Even though there's no problem with speaking English or other languages in normal conversation, often people face some difficulties to speak foreign languages in business occasions. It is very important to learn how to deal business situations as writing emails in other languages, negotiation, conversations on the phone, presentation. Many office workers are willing to study basic skills to speak foreign languages and business skills.
To participate in business programs, some schools are requiring people to speak some foreign languages. From improving linguistic abilities and business skills, it'd be good for students at work after finish studying abroad.