About England

Why SELF-APPLY?
OECKO is established in 1981. It is On and Offline study abroad counseling center. We have more than 20,000 students who went abroad to study through OECKO, and these students are working in variety of fields. We made partnerships with all excellent universities in order to raise global students. Students can self apply to schools in USA, Canada, England, Australia, New Zealand, Japan, Germany, Spain, France and etc by him or herself without any cost. However, high schools', or universities' required essay or personal statements help from us is charged. Language study entrance admissions can be obtained in 3~14 days.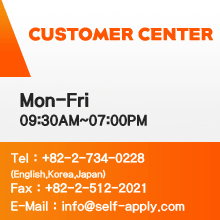 | | | |
| --- | --- | --- |
| | About England > Regional Features | |


London Area (include Oxford and Cambridge)
London is the capital city of England and the United Kingdom, the largest metropolitan area in the United Kingdom, and the largest urban zone in the European Union by most measures. London contains four World Heritage Sites: the Tower of London; Kew Gardens; the site comprising the Palace of Westminster, Westminster Abbey, and St Margaret's Church; and the historic settlement of Greenwich. Other famous landmarks include Buckingham Palace, the London Eye, Piccadilly Circus, St Paul's Cathedral, Tower Bridge, Trafalgar Square and Wembley Stadium. London is home to numerous museums, galleries, libraries, sporting events and other cultural institutions, including the British Museum, National Gallery, Tate Modern, British Library, Wimbledon and 40 theatres. Oxford is a city in central southern England, the home of the University of Oxford. Oxford has a diverse economic base. Its industries include motor manufacturing, education, publishing and a large number of information technology and science-based businesses. The University of Oxford is the oldest university in the English-speaking world. Cambridge is a university town and the administrative center of the county of Cambridgeshire, England. Cambridge is most widely known as the home of the University of Cambridge, founded in 1209 and consistently ranked one of the top five universities in the world. The university includes the renowned Cavendish Laboratory, King's College Chapel, and the Cambridge University Library. The Cambridge skyline is dominated by the last two buildings, along with the chimney of Addenbrooke's Hospital in the far south of the city and St John's College Chapel tower.

Southeast UK
There are lots of seaside vacation spots in southeast UK such as Brighton, Canterbury, Eastbourne, and Hastings. All these cities are located 1-2hours away from London which is easy to travel. These cities are quiet and expenses don't cost too much so it can be a good place for students to study as well. The weather is cooler and warmer than Korea for summer and winter. However, daily weather changes a lot.

Northern UK
Birmingham, Liverpool, Manchester, York are located in north and they're metropolitan areas and cities of arts, media, gastronomy and education. In York, there are 33 active Anglican churches in York which is home to the Archbishop of York and the Mother Church, York Minster, and administrative center of the northern province of the Church of England and the Diocese of York.