Study Abroad Programs

Why SELF-APPLY?
OECKO is established in 1981. It is On and Offline study abroad counseling center. We have more than 20,000 students who went abroad to study through OECKO, and these students are working in variety of fields. We made partnerships with all excellent universities in order to raise global students. Students can self apply to schools in USA, Canada, England, Australia, New Zealand, Japan, Germany, Spain, France and etc by him or herself without any cost. However, high schools', or universities' required essay or personal statements help from us is charged. Language study entrance admissions can be obtained in 3~14 days.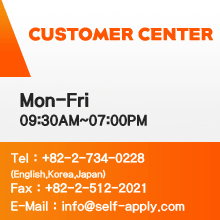 | | | |
| --- | --- | --- |
| | Study Abroad Programs > Vacation Program | |

If you're planning to go traveling during vacation, this can be a good opportunity to study abroad and traveling at the same time with similar expenses as just traveling.
Speaking foreign language is very important these days to compete with others for jobs. Vacation language course is a typical program to improve speaking skills. Many people who are in between jobs use their time in foreign countries to improve their speaking skills.
Vacation program is not limited for taking speaking class only. Depends on schools, they're providing business course, and examination prep course, and so on. Also, many institutions offer cultural experience program during summer and winter vacation. This program is suitable for students who has burden-some of tuition for study abroad and who are willing to experience foreign cultures and improving language as well.