About Canada

Why SELF-APPLY?
OECKO is established in 1981. It is On and Offline study abroad counseling center. We have more than 20,000 students who went abroad to study through OECKO, and these students are working in variety of fields. We made partnerships with all excellent universities in order to raise global students. Students can self apply to schools in USA, Canada, England, Australia, New Zealand, Japan, Germany, Spain, France and etc by him or herself without any cost. However, high schools', or universities' required essay or personal statements help from us is charged. Language study entrance admissions can be obtained in 3~14 days.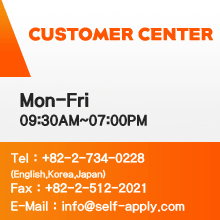 | | | |
| --- | --- | --- |
| | About Canada > Regional Features | |


Vancouver area
Vancouver is a coastal seaport city and the most populous in western Canada. Vancouver is one of the most ethnically and linguistically diverse cities in Canada, with 52% for who English is not their first language. Vancouver is well known as an urban center surrounded by nature, making tourism its second-largest industry. Major film production studios in Vancouver and Burnaby have turned Metro Vancouver into the third-largest film production center in North America after Los Angeles and New York City, earning it the film industry nickname, Hollywood North.

Toronto area (Eastern area)
Toronto is the capital of Ontario and the largest city in Canada. As Canada's commercial capital and one of the top financial centers in the world, Toronto is considered an alpha world city by the Globalization and World Cities study group. Quebec is a province in east-central Canada. It is the only Canadian province with a predominantly French-speaking population and the only one whose sole official language is French at the provincial level. Quebec is Canada's largest province by area and its second-largest administrative division; only the territory of Nunavut is larger. It is bordered to the west by the province of Ontario, James Bay and Hudson Bay, to the north by Hudson Strait and Ungava Bay, to the east by the Gulf of Saint Lawrence and the provinces of Newfoundland and Labrador and New Brunswick.